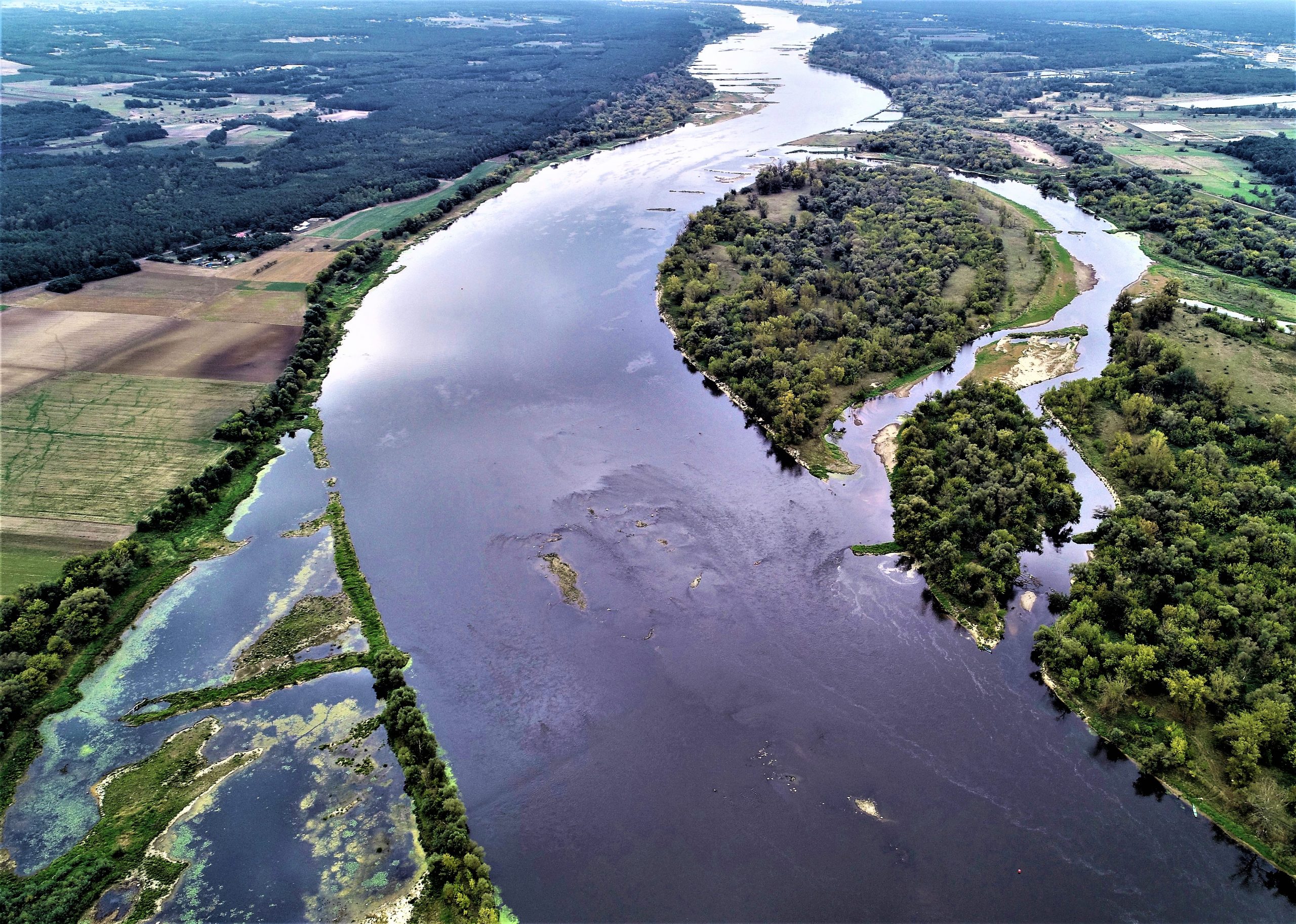 A Win for River Restoration!
In December of 2017, the Polish Minister of Climate and Environment revoked the environmental decision authorizing the construction of a new dam on the lower Vistula River. The construction was planned to take place downstream of Włocławek Dam in Siarzewo, Poland. This reversal brings the permit process for the dam back to square one. 
The Vistula is Poland's largest river and migratory way for a number of local and diadromous species such as salmon and sturgeon. It is also one of the least altered large rivers in Europe. The planned Siarzewo Dam is located 300 km from the river mouth, and is intended to impound 25 km of the Vistula all the way to Włocławek Dam which impounds another 59 km of river. 
Read on to learn more about the fight to reverse the construction authorization,  and stay until the end to learn how you can help save the Vistula River!
People Power 
The original decision to authorize the new dam faced strong backlash from environmental NGOs such as WWF Poland, as well as Polish environmental scientists and concerned citizens. The dam opponents worked tirelessly to convince authorities to reverse the decision. They immediately appealed in court, drafted protest letters and statements from diverse stakeholders, created a petition, arranged meetings with deputies, launched a wide reaching campaign (#stopSiarzewo), hosted several webinars aimed at journalists, and met with local people. Their efforts worked, as the government decided to void the permit which allowed construction of the new, primarily downstream dam to move forward. 
What Now?
The fight isn't over yet! The Polish Water Authority has already appealed in court, which will take  about 2 years. It is clear that the reversal of the decision does not mean stopping the project completely.  Nevertheless, the authorization reversal pushes the planning process back to the first instance agency (Regional Directorate for Environmental Protection in Bydgoszcz) for an environmental permit. 
The efforts of scientists, NGOs, and local people won the Vistula River more time, but we can all help stop the Siarzewo Dam from blocking this important waterway. The best way to help right now is to sign WWF Poland's petition to stop the construction of the Siarzewo Dam and the planning of other new dams in Poland. We will keep you updated on the progress, and let you know when the case is back in court. Stay tuned!
You can read more and sign the petition here: https://www.wwf.pl/StopTamom

#letitflow